Home » Software & Kabels » Butel scanner software UBC-75XLT
Uniden-Bearcat UBC-75XLT software
Kenmerken
Uniden-Bearcat UBC-75XLT Software
Compatible for Windows XP,Vista, 7 en 8
Software en driver op CD
Meer kenmerken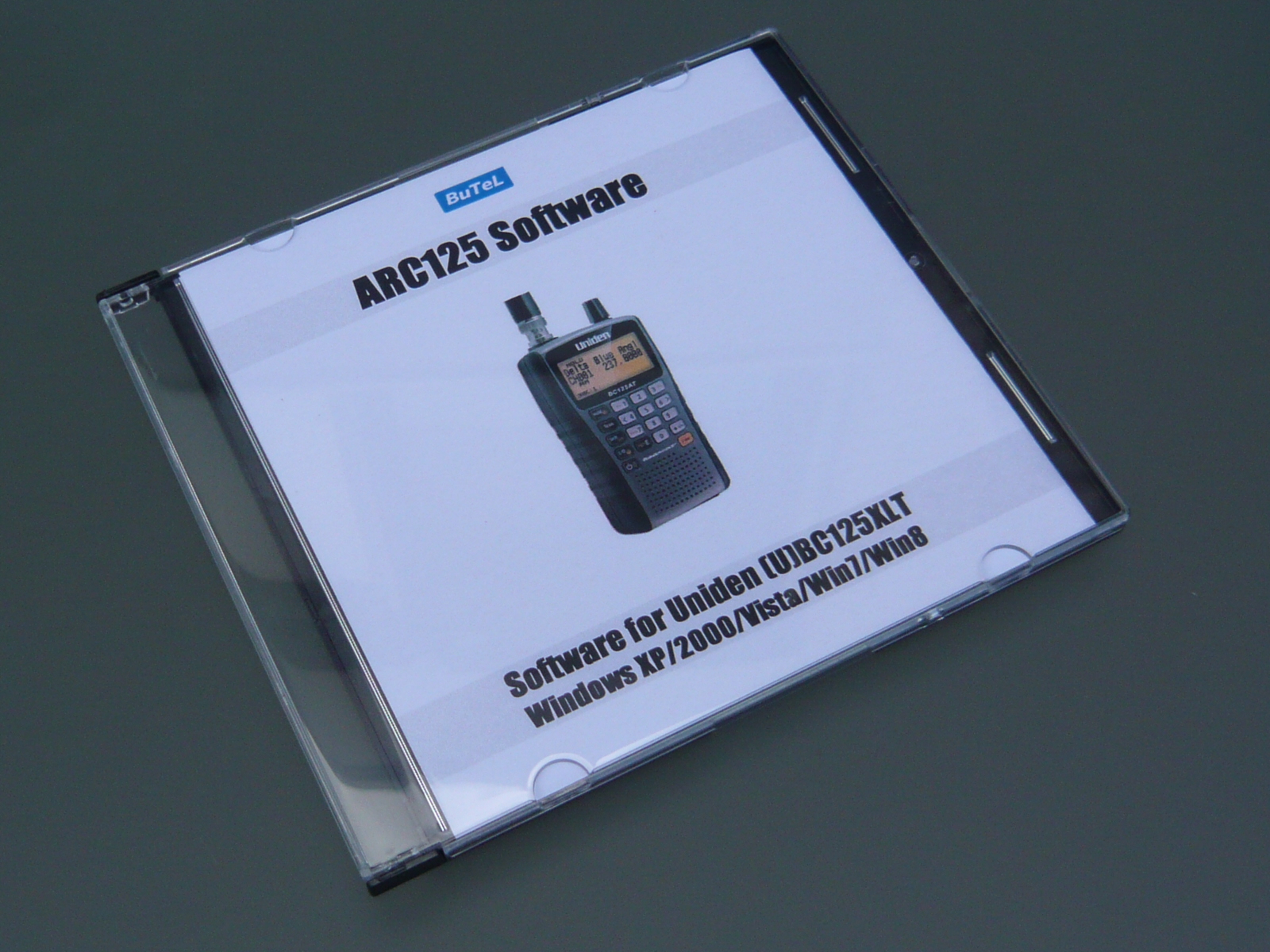 Productomschrijving Butel scanner software UBC-75XLT
Uniden-Bearcat UBC-75XLT software
Geschikt voor gebruik met
Windows XP / Vista / 7 / 8. Driver for UBC125XLT is included with ARC75 software. Some Functions: Memory Bank Management, Editor for Search Ranges, Supports Windows Clipboard, Easy Fill Option, Export Data to CSV Data Format, Webcatcher Option, Import Frequencies.
Let op!
The decimal seperator must be set to . (decimal) and not a , (comma) else the software will round. This is because the scanner only works with . (decimal) symbol.
Updates:
Option * Help _ Check for Updates.*
Standard setting is ON.
If you are connected to the internet you will have the opportunity to receive automatically updates as soon as a new version of your software is available.
Inhoud verpakking
1 x CD with ARC-75 Software and Driver.
Bestel veilig en snel Uniden-Bearcat UBC-75XLT software op Radioamateurwinkel.nl!